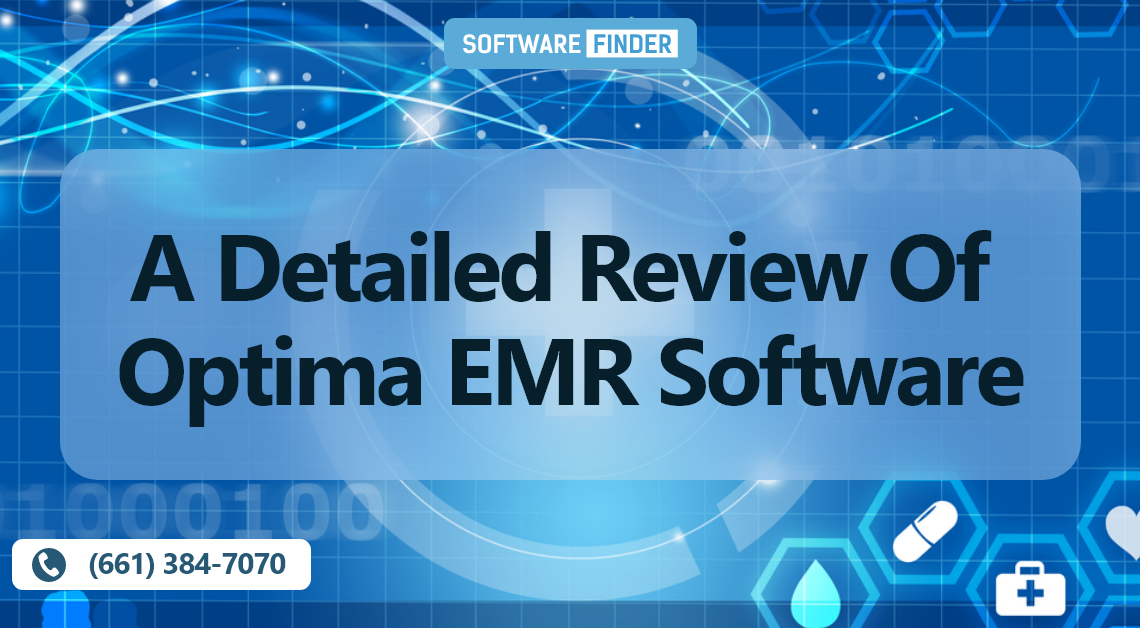 The Optima EMR software offers many benefits to medical practices. Besides providing digital documentation, it also includes a claim-filling system that streamlines the reimbursement process. Other features include flexible referral management, color-coded scheduling, electronic eligibility verification, real-time reporting, and interactive dashboards.
Optima Therapy
Optima's cloud-based EHR is designed to help outpatient therapists build patient care plans and track their progress. It includes customizable templates and a clinical content library. Optima also provides cloud-based solutions for skilled nursing facilities and post-acute care providers. The software also helps with revenue cycle management, patient-reported outcomes, and clinical workflow documentation.
This cloud-based EMR software combines practice management, electronic medical records, and automated billing processes. The software also offers advanced features to streamline patient scheduling and management. It can also streamline the reimbursement process. It also includes case management and integrations with other applications, including HealthMEDX, PointClickCare, and MatrixCare.
The software has some limitations. For example, it doesn't include spell check, which may be an issue for practitioners who use "txt" language when documenting patients. Users would also like to develop individualized templates for documents and treatment encounter notes. In addition, users would like to have the option to copy schedules from day to day.
The software is relatively easy to learn. Users can search for help videos online and use an automated help center. If they find that they cannot figure out a problem, they can also contact the Help Desk for assistance. Both products have support staff that is helpful and knowledgeable. They should be able to support a variety of users.
Both systems allow management to configure payer plans. They also have modules for managing denials. Ultimately, the best software is efficient and intuitive. It should also allow users to track patient outcomes and keep track of patient preferences. It should also provide immediate access to patient records during care. It will save time for therapists and allow them to focus on the most important aspects of their work.
Optima Homecare
Optima Homecare EMR Software is a cloud-based solution for home health agencies. It offers centralized intake and scheduling features, makes file sharing and communication easy, and helps home health agencies build strong relationships with patients. The software was developed by Optima Healthcare Solutions, a company based in the USA. Since its founding in 2005, the company has expanded its services worldwide.
Optima Homecare includes a suite of clinical content from Eventium, a leader in post-acute clinical content. This provides built-in guardrails for clinicians, including suggested interventions and goals based on externally verified data. It also includes diagnosis mapping that takes into account comorbidities and creates a targeted care plan based on objective research. It also benchmarks care plans against national standards, which can help clinicians improve patient care.
Optima Homecare EMR Software simplifies clinical processes by automating workflows and automating alerts. It also provides tools for managing patient data, including billing and Medicare tracking. It also offers insights into revenue and other important business metrics. Its intuitive interface enables users to quickly access patient and employee information.
This software also provides tools for note-taking and teaching guides for caregivers. It also includes online access to patient care plans and medication interactions. It also helps with client management and assists in drafting HIPAA-compliant messages. In addition, it helps home health care organizations manage patients, monitor staff time, and keep employees updated on changes in Medicare and Medicaid.
Optima Therapy EMR Software is cloud-based EMR and designed for physical therapy, speech therapy, and rehabilitation practices. It offers automated billing, practice management, referral management, and case management features to help practitioners manage their businesses. It can also integrate with other software and services like MatrixCare, PointClickCare, and HealthMEDX.
Optima Hospice
Optima Hospice is a cloud-based EMR software that is designed specifically for hospices. This EMR system streamlines workflows and eliminates the need for manual processes. It also includes features that make it easier for hospices to manage their business. The software provides tools to track patient information, streamline billing, comply with government regulations, and track medication administration. Optima Hospice is easy to use and provides comprehensive support for users.
The software is available on-premise or in the cloud and can be customized to meet specific needs. It can also generate customizable forms such as consent forms, Medicad waivers, dietary plans, and social service paperwork. Moreover, it can be accessed from any internet-enabled device, giving staff members easy access to vital information.
The software is also packed with analytics and reporting tools. These features give the organization quick insights into the quality of care and business performance. Furthermore, it reduces the chances of human error and is safer than paper records. Paper-based documentation can be lost, stolen, or misplaced. Hospice software also has layers of security and access control to protect sensitive patient data.
In addition to improving patient care, Optima Hospice EMR Software can reduce data entry for nurses and physicians. It provides hospice-specific workflows to guide clinicians through the patient record. It also provides the latest technology that facilitates two-way communication between hospitals and hospices. Further, it allows hospices to streamline processes and improve profitability. It also helps hospices manage bereavement follow-up tasks and connect with referral sources.
Optima Hospice EMR Software streamlines clinical processes and provides tools to support a wide range of tasks, including document management, medication administration, and automatic alerts. The software also offers tools to manage reimbursement and Medicare tracking. It also supports training and compliance. It also provides a comprehensive set of business metrics, including revenue and other key metrics.
Paceart Optima
Paceart Optima EMR software aims to improve the efficiency of cardiac device management. It is capable of capturing data from various sources including implants, remote transmissions, and in-clinic checks. Paceart Optima also helps you export data from a patient's cardiac device to an EHR.
This cloud-based EMR software helps you manage your practice from patient scheduling to medical billing. It also has case management features and can integrate with various health IT platforms. It also has a training portal with educational videos and webinars. It is a good choice if you need a solution that will work well with your practice's current technology and can easily accommodate the latest changes and requirements.
The digitized patient records make it easier to create reports and monitor health risks. This helps physicians intervene earlier when a patient's health condition worsens. It can also enable a practice to participate in Medicare payment programs. It is important to consider the features that an EMR must have.